- Current State Report | Build 1.0.0.1.1
---
This weekend Asteroids.X made a great progress a ton of new features where implemented into the game. Unfortunately it's realy late and therefore is this post going to be rather short. But I will update this post this week.
I'm only going to cover the biggest changes and features for now.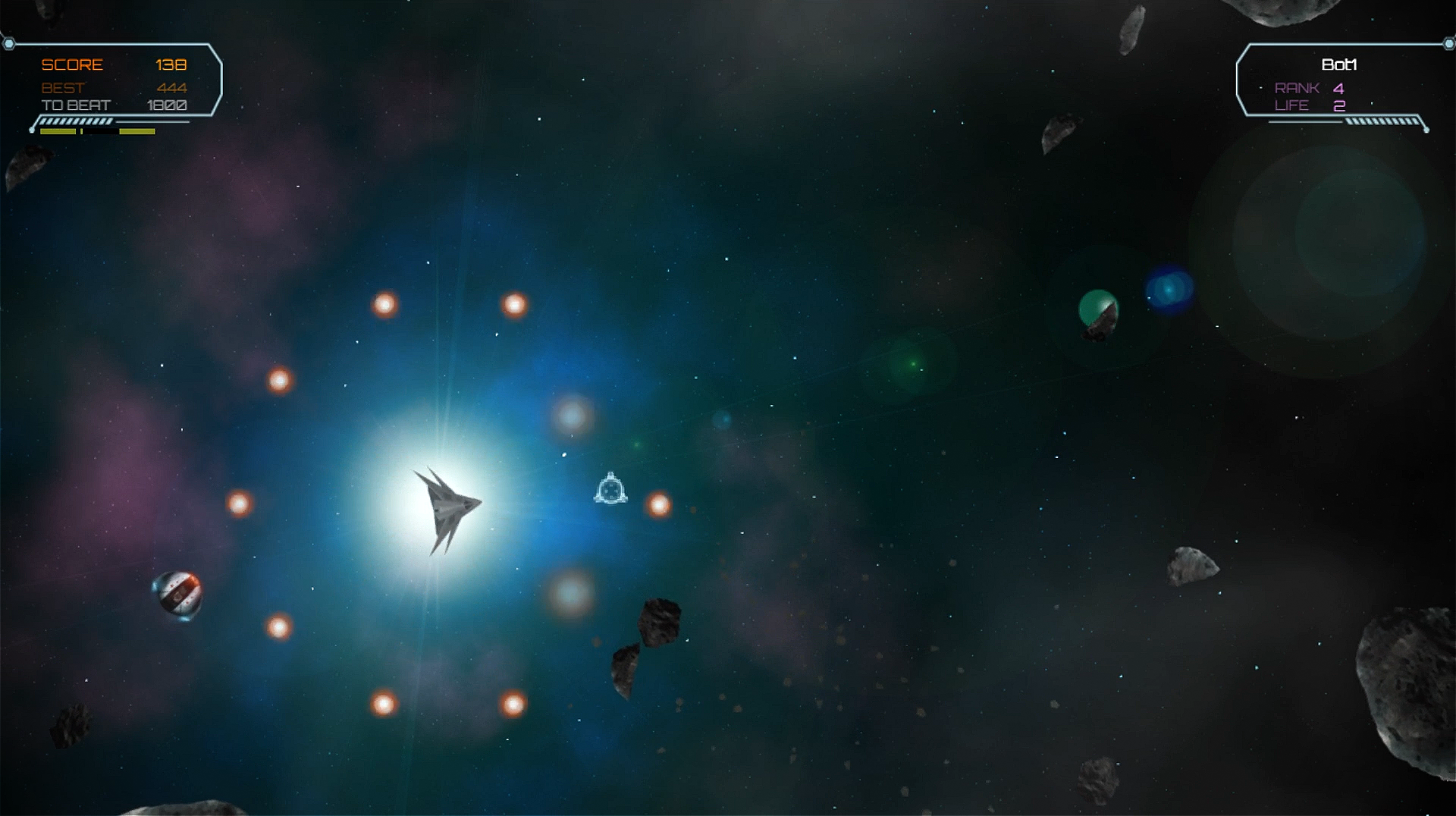 Combos The player can now achieve combos that will multiply with the enemies value points by destroying one enemie after another in short period. This will add a lot of extra points to the player's score.
Difficulty Level
After the first tests I saw a lot of people struggeling so I changed the difficulty level at the beginning.
Music
More drama music
SoundFX
A bunch of new sound effects were added. Which will support you while playing.

a voice is now telling you when the special weapons alpha & beta are loaded (cool-down)
a sfx will give you feedback when the boosts are enabled and disabled
a sfx will give you feedback whenever you collide with an asteroid

Playability
The player will get a much better feedback when colliding with asteroids and loosing health.
Login/Register
The login & register screen changed it's look plus the player now only needs a username and password. No more e-mail is needed to save the score.
and much more...
Stay tuned for more infos -
- DevLog
- followe on twitter
- followe on behance
- followe on youtube